The Realm

promotes a better world, simply because of people of the realm loving it!
What is the Latent Realm?
The Realm is the Heavenly Domain of God and man, the Domain of our Heavenly Father and His children, and is the Domain we (all of us), should be learning to live in while so journeying on this planet Earth.
The Latency is in the dormant or untapped spatial dimension of our Realm's Spiritual Being.
The purpose and reason we have been planted on the Earth in this temporary environment is for the causal antithesis to enforce or fast forward our eternal spiritual growth and internal development.
We have been placed in a purpose built adversarial but temporary natural environment, not of our own will, but of our Father's, to educate, inform, learn, reveal, develop, expand and endorse our infinite spirituality and eternality. This produces a transformative change internally - a metamorphosis - this time into God's realm as children begotten of God with a God consciousness forming as we become partakers of the same divine nature of God, enabling conscious godly activity!
Jesus Christ is the first born of all creation and the first born human being from the dead in this realm and is the prototype (forerunner) and door (time gate) to this realm.
Jesus Christ tells us this Latent Realm is embedded within each of us from the foundation of the world and that we have to be born of water (natural) and spirit (spiritual), both to see and enter it.
For many it is lying dormant and its latent power and dimension is an untapped eternal true source of one's self, ready to be brought to fruition and full function in our Lord Jesus Christ.
This Realm is called the "Kingdom" of Heaven in many biblical translations but the word "Realm" better describes the comprehensive nature and diversity of God's domain and eternal dimension to which we all intrinsically belong.
Many we are told enter illegally and in doing so stop many children from accessing their citizenship benefits by blocking their way through deception, craftiness and religious diversions robbing them of their benefits, freedom and citizenship rights in Christ our Realm on this present Earth.
However, those who ask for light will be given it. Those who seek love will find it. Those who knock on heaven's door will find him open! Heaven is not a place as in "real estate", but being, as in "Godly State"!
It is our godly being that is important! A godly place, any place, is nothing without you or me or God! It is just a formless void without you or me or God occupying it, because we form the place according to our "divine" nature spontaneously and without any intervention!
The place you will end up in is being formed and endorsed by you and your actions now! It's time to pay attention to your life's journey, to all of your adversarial beings, demons, circumstances, situations etc., and the reason and purpose you have them. They are all there for your benefit, growth, development, transformation and eventual immunity.

Pay attention! You can only change your external place by your internal being truly changing first, by the power of heaven's realm – Christ! Otherwise you will end up in a void and formless place (Jesus called it "outer darkness" where there is anguish, remorse and ordeals) until you are transformed in your being. It is better to overcome the lowered temporary state now, than later!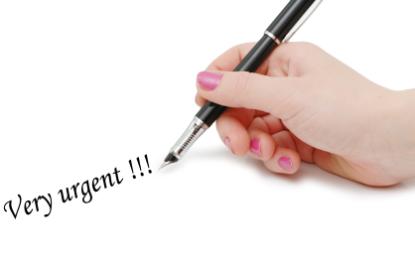 About Us
We are all in this world together – and we are glad you are visiting our site. People walk through life at different levels, the majority not knowing of the extraordinary wealth and power they have within. The idea of this site is to bring together like-minded people, as a meeting place. People who are discovering a higher realm who wish to learn from and contribute to others and where we can publicize a higher realm mission and share ideas.
Love, acceptance, understanding and humility flow from a higher realm along with a surprising number of other exemplary benefits and gifts, and our passion is to help the community to understand and develop fully into this realm with a will to rule in integrity and great love.
Welcome to: "People Of The Realm"
Our Work
We wish to share our learning and understanding of this realm and to work together to make it known, to reach out to other groups who share a similar vision. Whether you're ready to share your experiences, photos, articles or a recent event to do with a higher realm, here's the place to do it, and if you wish, you may even lend a hand at one of our activities.
We are looking for people who wish to become partners and friends in our journey of faith as we want to be in this together. It is a worldwide mission. It is a new paradigm of being, thinking and living. For this realm we have all been given a new wineskin! What is it? Join us on one of our "Discovery Days"!
Our Latent Realm Within - the most important but most neglected realm of our being!

Learning, understanding and applying in your own life knowledge of this Latent Realm, will establish within you the ability to lead and govern where it really matters – in the realm you must reign and rule over if you wish to be a leader in your family, workplace, business, your market, domain or field, and that area is first in and over yourself!
What I become inwardly, I shall do outwardly, because my doing (my ability and capability, my expression), comes from the growing and exponential development of my being. This is who I am!
Join Us
Whether you are a lifetime advocate or new to our realm, we invite you to join us. We welcome new ideas and value enthusiasm and dialogue from members and volunteers, new and old.
It is entirely a matter of understood and perceived significance and worth that attracts different people toward someone or something heard, read, touched, felt, smelt, tasted, revealed within, but perhaps not seen or heard before. Whether young or old, there is a very powerful latent realm within each of us we all must discover, live by and begin to talk about and also activate!
Realm Quote: It is not a "New World Order" that is taking place! It is a "New Order of People" who love the World as God loves it! ~ John R Fergusson