The Realm is actually "Un-Self Help"! In other words - no one can do this, or enter this realm by themselves, nor on their own. We each must help the other and grow in this together. However, it all must be personally applied, no one can do it for you because it is already within you! It is simply "Help for Help"!
The Realm

promotes a better world, simply because of people of the realm loving it! It is called "Help for Help". I love to Help in order to help to Love! Will you join with me and the growing number of quantum loving people of the Realm?
About Us All
We are all in this together – and we are glad you are visiting our site. This is our online meeting place, where we organize our activities, share ideas, and publicize our mission.
The People of the Realm reign with a realm of heaven world view locally expressed in a brand new sovereign heavenly realm initiative with a passion to develop fully and a will to rule with integrity.
Our Work is Valuable
We work together to make our realm known, to reach out to other groups who share our vision. Whether you're ready to lend a hand at one of our activities or have experiences, photos or articles to share about a recent event, or would like to contribute financially, here's the place to do it.
Our Latent Realm Within Is The World's Future Shock
The Latent Realm within will appear or come like a wake up call to most, as it has to many of us. Learning, understanding and applying in your own life knowledge of this Latent Realm, will establish within you the ability to lead, govern and be a supplier and a provider where it really matters. You will learn and begin to know. No one will need to tell you what to do, no one will need to ask you and what's more, you will discover an abundance of wealth within for use, linked directly to and based on the use of abundance of need without. It is 5 + 2 X "The Realm" = 5,000 + 2,500 + 12 Basket-hampers full of left overs no one could eat, nor needed. That is the abundance of "The Realm"!
What I become inwardly, I shall do outwardly, because my doing (my ability and capability, my expression), comes from the growing and exponential development of my being. This is who I am! This is who we are!
Join Us
Whether you are a lifetime advocate or new to our realm, we invite you to join us. We welcome new ideas and value enthusiasm and dialogue from members and volunteers, new and old.
It is entirely a matter of understood and perceived significance and worth that attracts different people toward someone or something heard, read, touched, felt, smelt, tasted, revealed within, but perhaps not seen or heard before. Whether young or old, there is a very powerful latent realm within each of us we all must discover, live by and begin to talk about and also activate!
Donations
For contributing donations and financial gifts click on the "Donate" button and follow the instructions. You may contribute via PayPal or Credit Card! Thank you for your help!
Preferred Contributors
For those of you who wish to become a "Preferred Contributor" to the blog post please email the: ambassador@latentrealm.org
Become a Sponsor
If you would like to become a "Sponsor" of this world wide web site and blog then please follow the instructions on point 3 in the next column.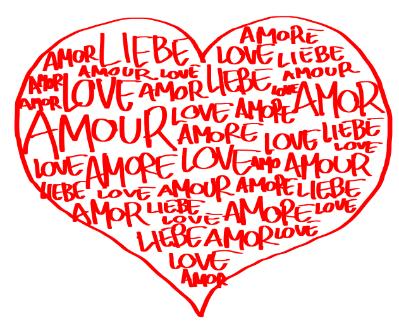 Please see the following:
We would like to help those of you who help us on a regular basis so that we all may mutually benefit together.
You may support us and also contribute to the workers and spread of this site in several ways.
Become a Donor and a Supporter at large just because you are enjoying the dialogue and content of this site and blog.
Become a "Preferred Contributor". Pay to have a say – become a regular "preferred contributor" for a daily, weekly, or monthly fee. (Content is controlled by an adjudicator to protect the public forum.)
Apply to become a "Sponsor" of this world wide web blog. We will receive a limited number of people, businesses, companies, or institutions for "sponsorship advertising space" in sponsorship of this site for a limited group from a select number of sponsor's submissions.

Send us a profile and description of yourself or the entity/institution or company and the work/ministry/charity/business currently operating so that we may consider whether it is an appropriate link and we will return to you a sponsorship application in the mail or online.

Minimum sponsorship is three (3) months. No maximum term is required so the sponsorship may be terminated after three (3) months by either party in the "Sponsorship agreement:".
How to become a sponsor of this Website.
Have "your Name" listed with a "link" to your own business or website for as little as $10 per month.
or
Have a "display ad with a link" for as little as $50 per month
Enquire with the: ambassador@latentrealm.org
I love to Help in order to help to Love!
Realm Quote: It is not a "New World Order" that is taking place! It is a "New Order of People" who love the World as God loves it! ~ John R Fergusson